"I Fell in Love with a Fox" Print
£30.00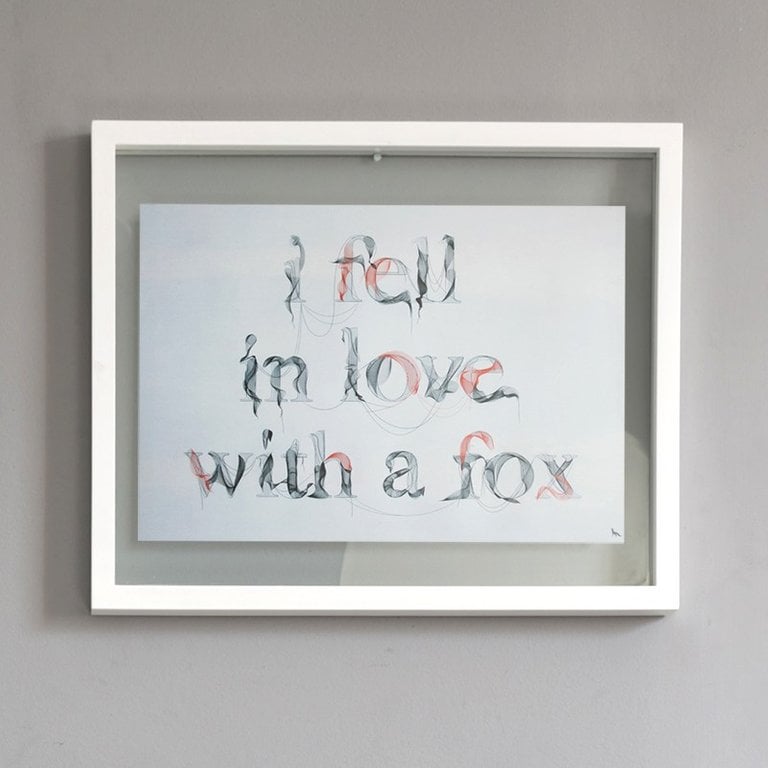 In a world where nothing shocks or is provocative anymore, a chance encounter with a fox, whether in the city or the forest, is one of the few things that can still inspire a sharp intake of breath. For adults, it's the closest thing we have to childhood wonderment.
Inspired by Victorian typography and the romance of the era, the typography in this beautiful print has been reimagined and updated for our digital age. Capturing the sentiments behind the words, the letters are swathed in the finest of filigree, tumbling purposefully like the lace on a promenade dress.
Perfect for all hopeless romantics, this print is printed on 160gsm thick tracing paper, giving it a luxurious and tactile finish.
Size: 420x297mm
(Print Only)
Share